Toni. Valdobbiadene Prosecco Superiore di Cartizze Docg
VALDOBBIADENE SUPERIORE DI CARTIZZE DOCG

LELE. PROSECCO ROSÈ MILLESIMATO BRUT DOC

GINO. PROSECCO DOC MILLESIMATO DRY

CARLO. PROSECCO BRUT MILLESIMATO DOC

Piero. VALDOBBIADENE SUPERIORE EXTRA DRY DOCG
VALDOBBIADENE SUPERIORE DOCG


SANDRO. Prosecco Extra Dry DOC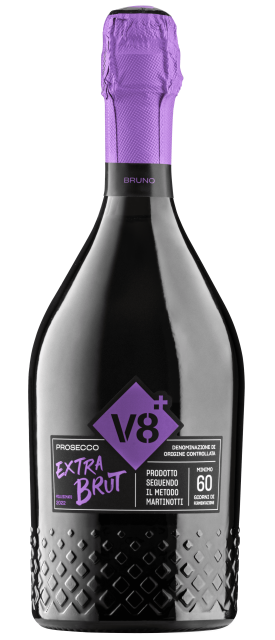 BRUNO. PROSECCO DOC MILLESIMATO EXTRA BRUT
A 170-word guide to Prosecco
It all starts with the sugar residue. In a pressure tank, sugar is added to give yeasts the boosts which reactivates fermentation and allows for making spumante: depending on the quantity of sugar added, you get a different Prosecco.
The Brut version is drier, with a sugar residue of less than 12 grams per litre: it has a lively taste, ideal as an aperitif with raw or fried fish.
Extra-dry is a classic: it has a higher sugar content, between 12 and 17 grams per litre, which makes its taste smoother.
The third on the scale is Dry, the sweetest, with a sugar residue between 17 and 32 grams per litre.
This is also the category of Cartizze, from the eponymous Cru area in Valdobbiadene, where Glera grapes are grown and hand-picked.
Millesimato Prosecco is produced using the best grapes in a specific year.
Last but not least, Prosecco Rosè, the youngest CDO product in the Prosecco universe. Its standards only allow for vintage wines in the Brut, Extra-Dry and Dry version.