MILANO MERAVIGLIA
Discover Milan with Prosecco V8+
Milano Meraviglia, a tour in collaboration with @milanodavedere, to discover the wonders of the city, or seven new locations to be rediscovered, which will correspond as many stages in local cult, each combined with a V8+ label, thus creating an itinerary "alternative" in the name of beauty and good drinking: an ideal path to discover the entire collection of references of the brand, with a dedicated food&wine formula that allows you to explore the hidden treasures of the city and seven unique venues.
The Milano Meraviglia Map
The stages of Milano Meraviglia by V8+ will be: the Ca' di Facc, in Piazzale Baiamonti, with the involvement of the nearby Ceresio 7; the Church of Santa Maria Incoronata in Corso Garibaldi, a stone's throw from 10 Corso Como; Cascina Bolla, the House of Leonardo da Vinci in Via Bordone, from which you can easily reach the Da Vic Restaurant, in Via Gaetano Previati 21; the Mausoleum of Via Olivetani, near Aimo and Nadia Bistro; the Art Nouveau Palaces of Via Melzo, nearby Spica; the Arena of Milan, from which you can move to the nearby Pandenus, in via Melzi d'Eril; the Conca dell'Incoronata, a place to admire before going to the Santa Virginia Restaurant, in via San Marco.
FOR EVERY MERAVIGLIA A PROSECCO V8+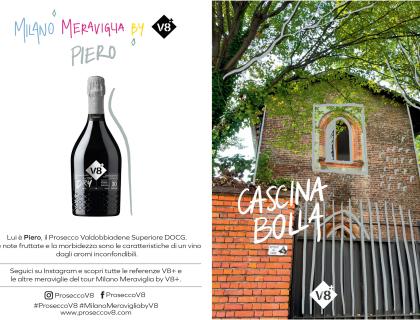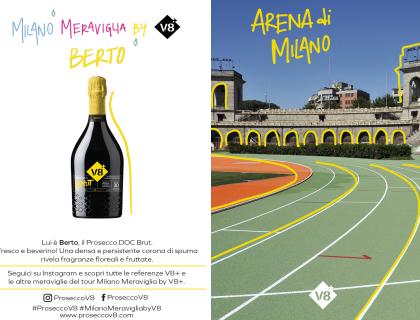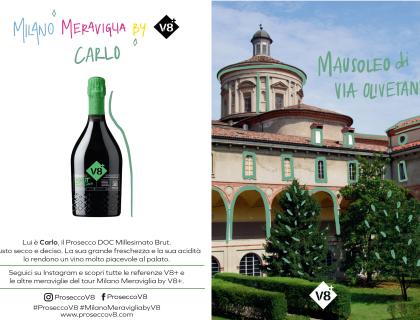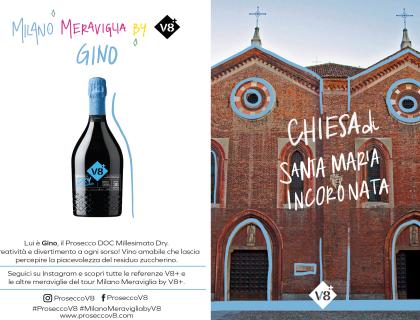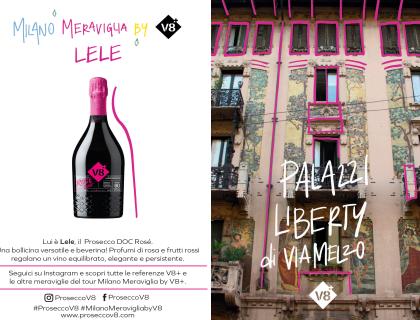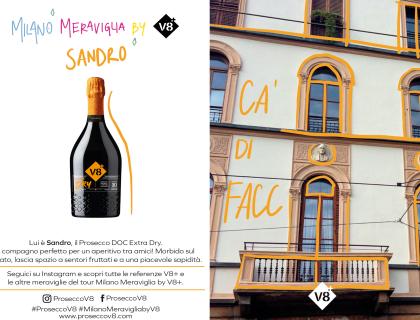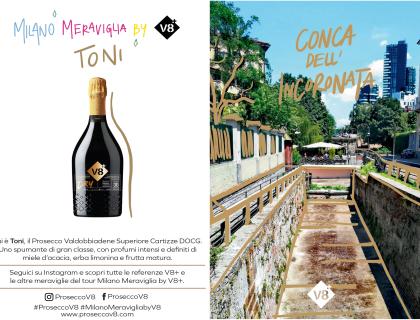 Prosecco V8+. The protagonist of Citylife
V8+ is among the protagonists of the Citylife Shopping District with customizations within the adherents: Panini Durini, Calavera Fresh Mex, Poke House Kiosk, Carrefour Market Bar, Roadhouse Meatery, Panino Giusto, LIVE from the Sea to the Pan, Wagamama, Antica Focacceria San Francesco, Sweet Bar, East River American Pub, RED Bistrot Libreria, Dispensa Emilia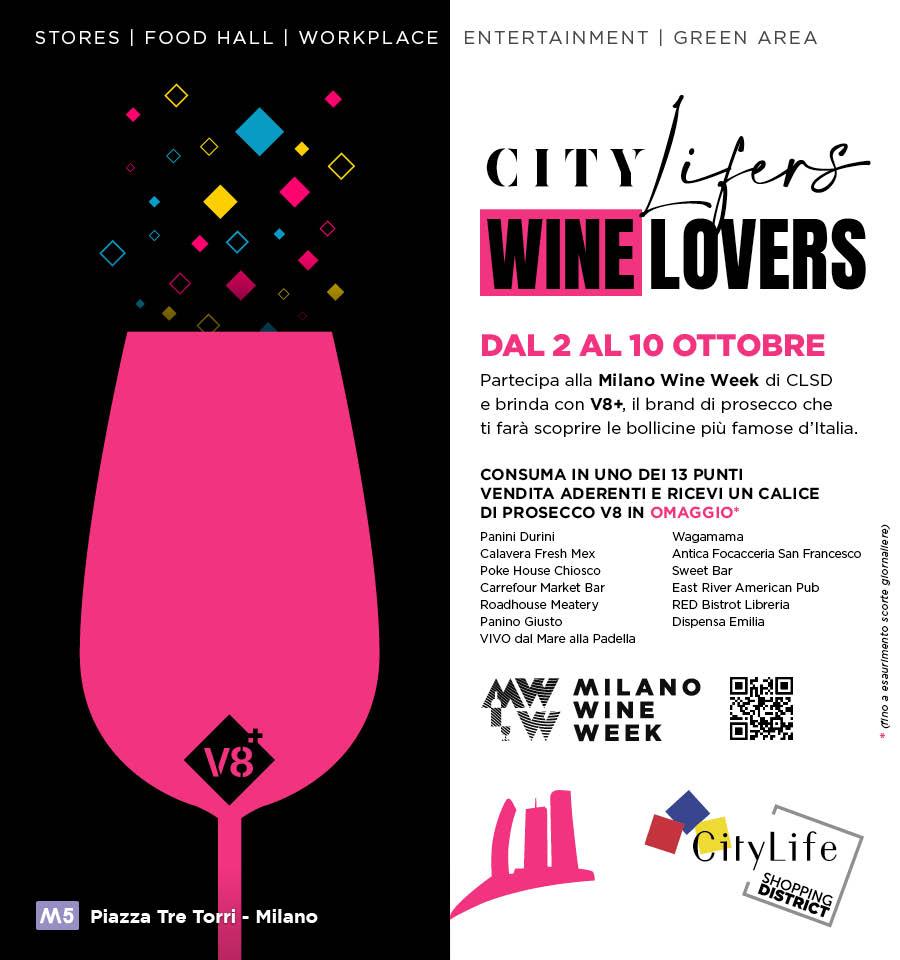 V8+ at the Via Montenapoleone Harvest
An event promoted by Montenapoleone District in collaboration with the Comitato Grandi Cru d'Italia with the aim of getting together the international luxury brands and the most prestigious Italian wineries. On 16 October V8+, with its Prosecco Doc Brut, the protagonist of an exclusive tasting inside the Museo Poldi Pezzoli in Milan, surrounded by masterpieces from antiquity to the 19th century, immersed in a suggestive atmosphere.